Tuesday, January 27, 2009
Source: BritneySpears.com
Posted by

Tom
at 9:02 PM
No comments:

Source: BritneySpears.com
Posted by

Tom
at 8:57 PM
No comments: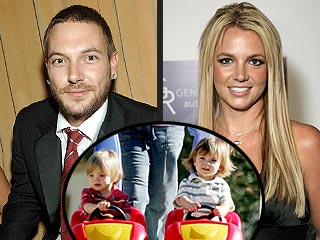 The following italicized article is from www.people.com:
Who can resist a good barbeque? Certainly not Kevin Federline, who accepted an invitation to join ex-wife Britney Spears and their sons for a family barbeque on Sunday afternoon at Spears's new home. Sources tell PEOPLE that Federline arrived at the new house Sunday at about noon to pick up sons Preston, 3, and Jayden, 2, from their weekend visitation with Spears. Instead he was invited in by Spears's father, Jamie, for a family barbeque. Federline left with Preston and Jayden around 5 p.m. and returned home.
Source: People
Posted by

Tom
at 11:27 AM
1 comment: