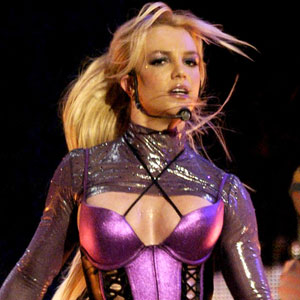 The following italicized article is from www.eonline.com:
Get ready for some Britney Spears hotness!

And we're not talking about the pop princess' upcoming Glee episode. We are very happy to report...

Brit is back in the studio making some new music. Uber-producer Sean Garrett tells us he's set to reunite with Spears on a song or two. He co-produced and sang on "Toy Soldier" from her 2007 album, Blackout.

"I'm going into the studio with her," Garrett told us yesterday at the VMAs. "I love Britney. I want to help her grow. I want to do stuff that's going to be able to travel around the world."

Spears' last album, Circus, was released in November 2008 and was followed by a world tour. "I'm glad to see her back," Garrett said. "I really would like to get into her mind and find out what loving Britney is all about."

He added with a very big smile, "It could get a little freaky."
Source: E! Online