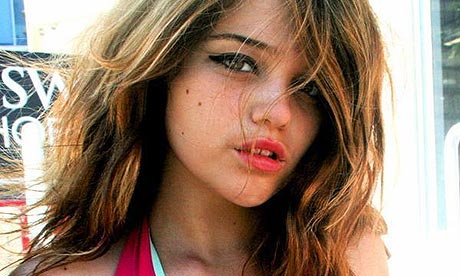 The following italicized article is from www.guardian.co.uk:
She is currently working on her debut album with Swedish production gods Bloodshy & Avant and, in the mother (naughty kid sister?) of all generational team-ups, she will soon be collaborating with Britney Spears on a 90s-inspired electro number produced by rap mogul Cisco Adler called Age is Just a Number, after the two met at a Barnes & Noble in west Hollywood, where Spears recognised Ferreira from her video blog.

"I think we all knew this was coming," La Ferreira said with a laugh at the VMA awards, "but it's an honour to work with such a legend!" The honour will be all Britney's. Prince will be sick when he hears it (she's also lined up to cover Nasty Girl by Vanity Six).
Source: Guardian
One question, and I think I speak for the majority when I ask this.

Who the f*ck is Sky Ferreira?