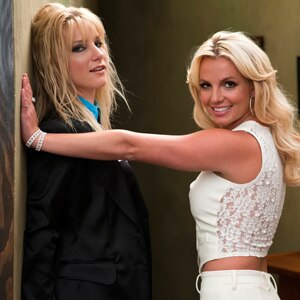 The following italicized article is from www.eonline.com:
Remember how Heather Morris got flowers from Britney Spears after portraying her on Glee? And then said she was planning to send Brit-Brit back a homemade gift?

Well, I caught up with Heather today to find out just what present she gave Brit and what other major project she just launched:

"I made her a cheesy mug with our picture on it from the set," she told via phone from NYC today. "There was an arrangement in it, too."

But has she gotten any feedback from Brit on the gift?

"No, I haven't heard from her yet," she told me.
Source: E! Online