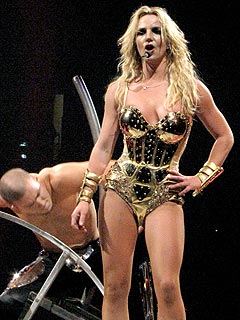 The following italicized article is from www.people.com:
Don't hold it against her – but Britney Spears isn't performing at this year's Grammy Awards, her label tells PEOPLE.

Contrary to reports online Tuesday, the pop star, 29, who just released her new single, "Hold It Against Me," which already rose to No. 1 on iTunes charts, has no plans to sing live on the Feb. 13 telecast.

Adds a source: "I really doubt it."

A full list of Grammy presenters and performers is expected to be announced in the coming weeks. The awards show will air live from L.A.'s Staples Center on CBS.
Source: People